Dec. 10, 2021
Commencement of Full-scale Sales of RAP-LLO Series of High-efficiency MicroLED Display Manufacturing Equipment Installed with AI Technology
Toray Engineering Co., Ltd. (Head office: Chuo-ku, Tokyo, CEO & COO: Takashi Iwade, hereinafter "Toray Engineering") has developed the RAP-LLO series of high-efficiency microLED display manufacturing equipment that is installed with AI technology. Full-scale sales commence in December.
This equipment is used in the manufacturing of microLED displays for the process of placing many microLEDs—which are expected to improve efficiency—on display substrates. It achieves an improvement of approximately 10 times in productivity compared to existing products.
The equipment is also installed with a chip-mapping algorithm—developed by Toray Engineering—that uses AI technology. There is also a function that achieves natural lighting and color of displays by assessing the luminescence trend of each microLED and optimizing their positions within the display.
Toray Engineering will propose RAP-LLO to manufacturers of microLED displays and aim to achieve orders amounting to 1 Billion JPY in FY 2022 and 5 Billion JPY in FY 2025.
MicroLED displays use microscopic LEDs of tens of µm square. They consume little electricity as they do not require backlights and have long lifespans as well. They are thus gaining attention as environmentally friendly displays. MicroLED displays also have advantages such as offering clear pictures due to their high contrast ratio. They are expected to be deployed in all kinds of devices that have displays, including smartphones, wearable devices, and television sets.
An enormous number of LED chips are required for a microLED display. For example, a 4K television set requires approximately 25 million chips (for a resolution of 3840×2160 in three colors). Increasing microLED transfer speed is essential for mass production. So far, transfer technology using laser has been developed with a certain level of results. At the same time, it is understood that microLED chips, as the component, have defect rate of around 1% to 2%. At 1%, this would mean approximately 250,000 defective chips when manufacturing a 4K television set. Using existing technology to repair these chips into good ones require days (approximately 49 hours) and formed a bottleneck for the mass production of displays.
To address this issue, a high-speed laser transfer system was developed that obtains inspection data for each chip from the Group's inspection system, selects only good microLED chips based on this data, and transfers them to display substrates at high speed (10,000 chips per second).
Furthermore, to address the issue of blurred images that occur due to variations in brightness and wavelength between each chip, Toray Engineering developed a chip-mapping algorithm that uses AI technology. This technique grasps the minute individual differences in brightness and wavelength of each microLED during inspection, then automatically balances their transfer positions within the display substrate. This offers the function of adjusting the overall display to produce natural luminescence and colors.
This equipment will be widely proposed as a system that contributes toward the mass production of microLED displays.
We will contribute toward the realization of a sustainable society by encouraging the widespread use of displays with low environmental burden through the adoption of this RAP-LLO series.
Toray Engineering provides solutions for solving all kinds of issues in manufacturing by using our technology, engineering, and know-how.
The details of the RAP-LLO series are as follows.
Product name:

RAP-LLO series

Product features:

Significant reduction in defective microLED replacement time by incorporationg the microLED inspection process
Natural luminescence and colors for displays by using the chip-mapping algorithm that uses AI technology

Usage:

Manufacturing of microLED displays

Order goals:

1 Billion JPY in FY 2022
5 Billion JPY in FY 2025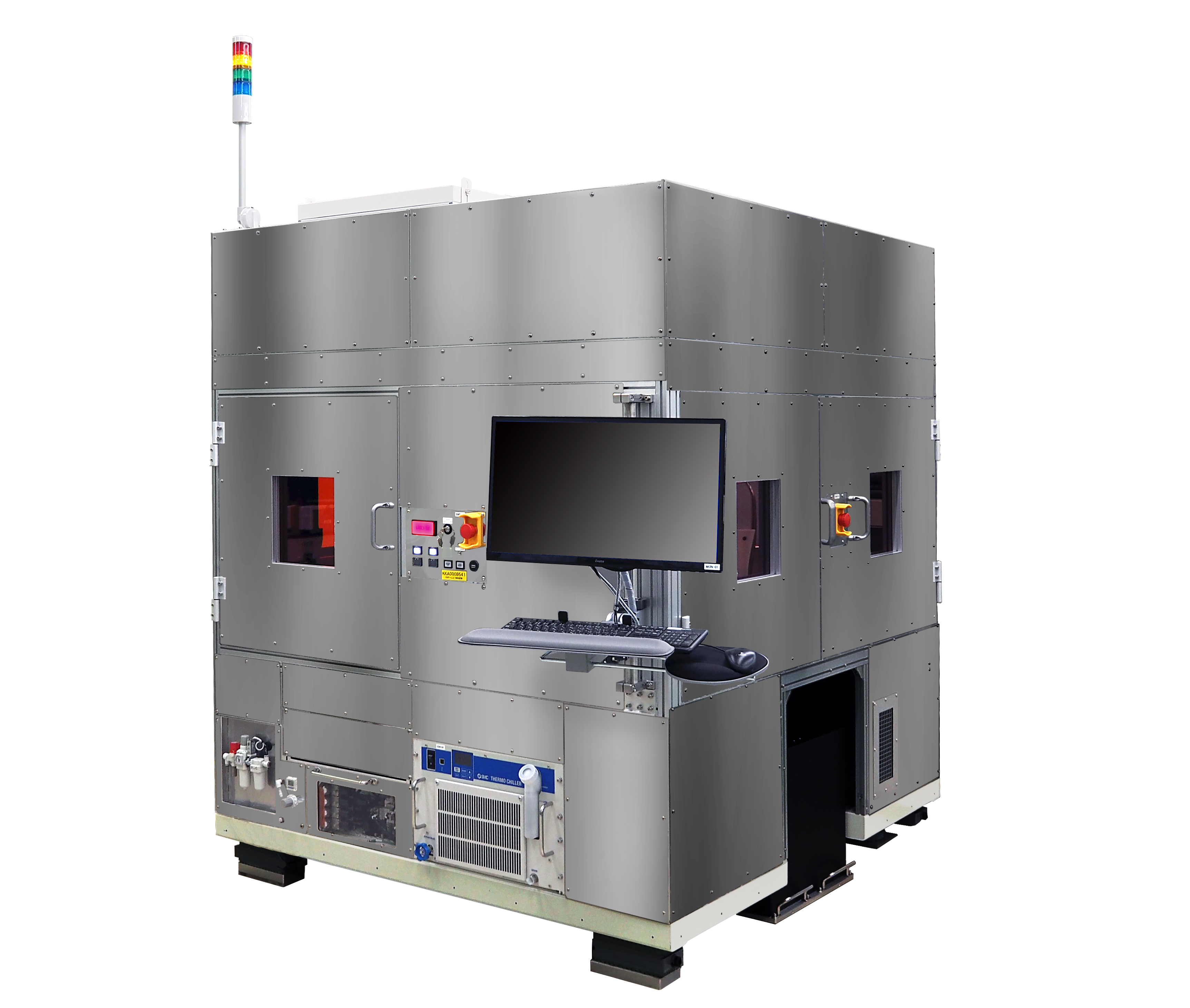 RAP-LLO series