Jan. 20, 2022
Company tour by the students of National Institute of Technology, Numazu College in Shizuoka Prefecture
Toray Engineering East Co., Ltd., a subsidiary of Toray Engineering,(HQ: Mishima city, Shizuoka prefecture; President: Kazuhiro Sano; hereinafter "Toray Engineering East"), performed a company tour targeted for 4th grader students (about 30 members) in the Electrical & Electronics Engineering Department of "National Institute of Technology, Numazu College", as part of community activities, on December 14, 2021.
This company tour was projected to offer learning opportunities for future career selection by introducing history as well as products and services of Toray Engineering East, and additionally informing them of the attractiveness of jobs concerning plant engineering by company staffs.
On this day, the company tour was held with prevention measures of infection spread. First, company staffs introduced the contents of works and how worthwhile these works are, then the experience of three workshop of heat-control equipment, piping assembly, and capacity calculation was held.
We appreciate Toray Engineering East gave the chance like this tour when many students are worried about career options, and saw the students listened the lecture with interest and engaged in the work experiences pleasantly, according to the feedback from a school official attending this tour.
Our group place CSR as a crucial management issue, and intend to positively continue the engagement in contribution activities to local societies through dispatch lessons as a member of "Good Corporate Citizen".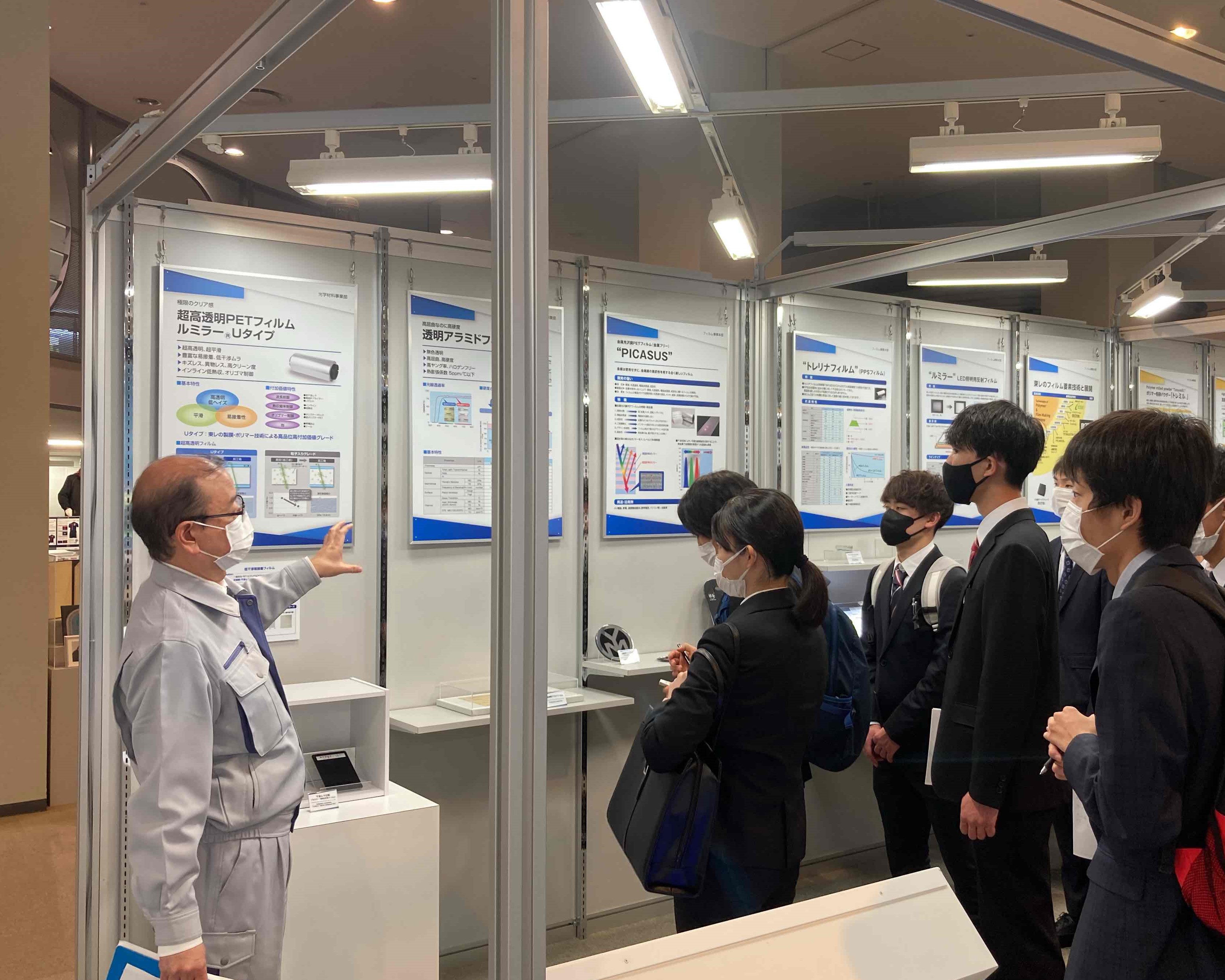 Explaining the history and products of Toray Engineering East.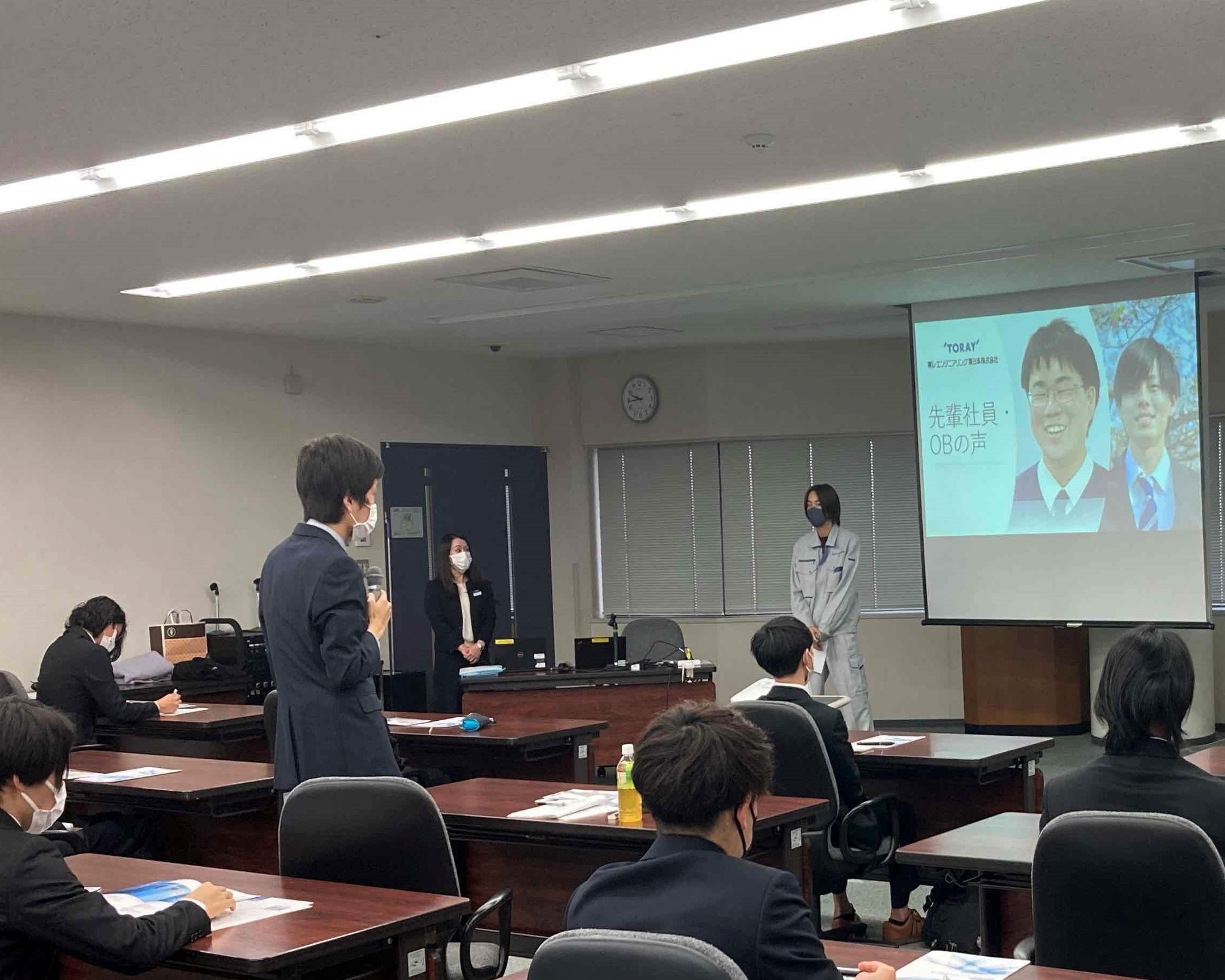 A student asks a graduate employee.